 Touch by two fingers to rotate
Introduction
LiCAP is the world first one-piece wireless midi controller on your guitar.
LiCAP breaks the limite of your guitar on live perfroming and compose.

Easy installation on accoustic and electric guitars.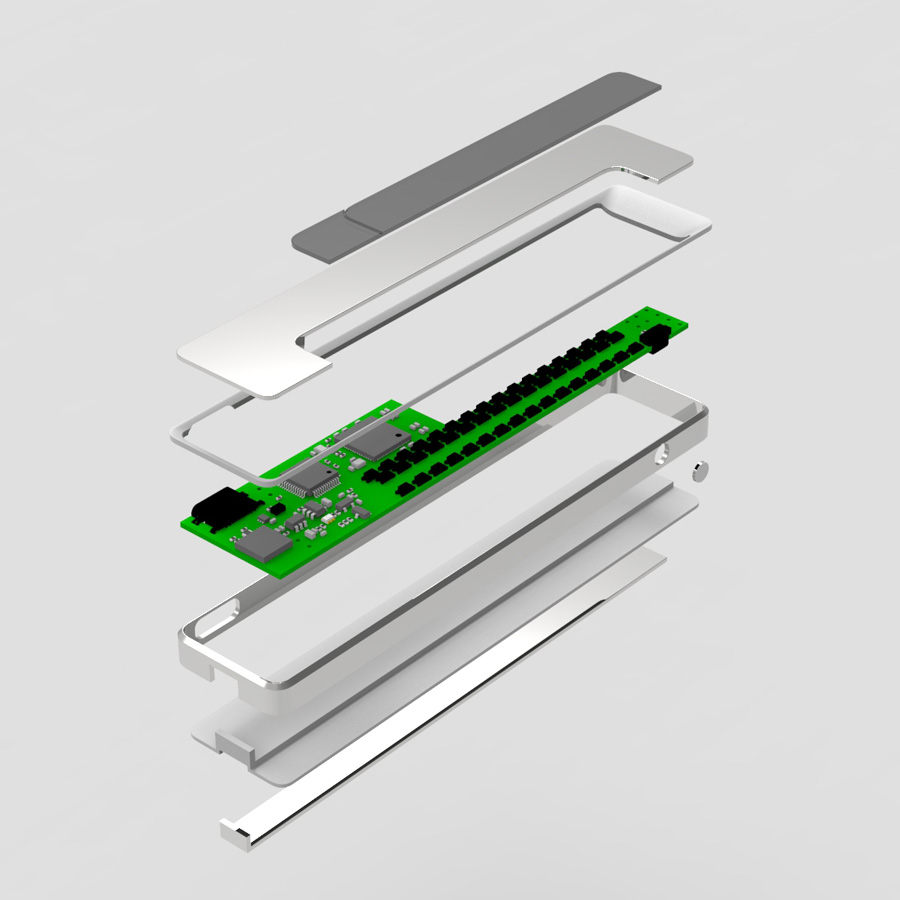 Technical Specs
Dimension
105 x 24 x 6 mm (LxWxH)
Battery Life
2hrs on working /stand by 200hrs
Accessory
USB charger / type C cable
Software
LiCON MIDI CC mapping application
Including midi mapping, sampler & firmware update.
It allows you to select any fret to any midi channel, or you can drop any sound file to any frets on your fingerboard, which means you can play multiple instruments and custom sound on your guitar at the same time! It is able to adjust velocity and midi CC just like other midi editors, too!
Preset
Click "plus" button to create your own preset or choose default setting to have a quick demonstration
Global Setting
Shift your Midi CC or adjust midi mode to MPE or traditional
Group Setting
Adjust midi cc parameter in detail
Tool Bar
Click "plus" button and frame the area you want to define, or choose others tool to edit your custom fingerboard
Bluetooth
Check your device is connected while use everytime
Note Display
Display every note you play on guitar (send by LiCAP)
Instrument Zone
each note in the same zone has the same setting above
single sampler
drop any wav or mp3 file into a single fret, it will play your sample file while you play this fret
Battery
Monitoring your licap on the corner of LiCCON
Download Now
Windows 10